Vehicle groups at Orlando International Airport (MCO), Florida, United States
Cars for hire at Orlando International Airport (MCO), Florida, United States.
About

the Sixt Rent a Car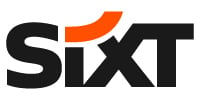 Bem-vindo à Sixt!
A Sixt é uma das empresas líderes globais em aluguel de carros, credencia agências e dá boas-vindas ao serviço de aluguel de primeira classe aos clientes na Internet. Aqui você pode alugar um carro, minivan, esportivo 4X4, conversível ou algum modelo de automóvel que deseja pelo conforto de sentir-se em casa. A frota Sixt oferece imensa variedade de modelos a sua escolha, de SUV´s a carros de luxo extraordinário para satisfazer todas as preferências dos clientes.
No mundo, são 3.500 lojas de atendimento Sixt espalhados em 90 países oferecendo serviços diferenciados. Na Sixt é possível alugar diversos modelos recém-lançados pela indústria mundial de automóveis. Sempre que precisar alugar um carro, a Sixt estará presente para atende-lo nas suas necessidades de transporte, seja reservando pela Internet ou nos outros canais de atendimento.
A Sixt somente oferece veículos para aluguel de fabricantes líderes mundiais, são empresas e marcas internacionais, tais como: BMW, Mercedes-Benz, Audi, VW, Opel entre outras. Sempre que quiser alugar um modelo luxo extraordinário, station wagon, minivan ou demais modelos da Sixt, você estará chancelado por marcas com alto padrão de qualidade. A Sixt oferece diversos modelos recém-lançados pela indústria de automóveis. Equipamentos com tecnologias avançadas estão disponíveis em muitos modelos Sixt e incluem, sistema moderno de som e navegador de bordo GPS de última geração.
A Sixt está sempre atenta as tendências para sempre proporcionar o melhor serviço para todos os clientes e imensa variedade de modelos por preços que cabem no bolso. De carros econômicos a intermediários sedans e muito mais, sem contar com os modelos de luxo.
Seja qual for a categoria escolhida, você sempre terá carros confiáveis e de alto padrão de qualidade.
Clientes preferenciais Sixt podem receber desde de up-grades gratuitos até modelos de categoria superior.
About the Orlando International Airport (MCO), Florida, United States
Orlando International Airport Is Your Doorway to Family Fun

From its world-famous theme parks to its palm-lined resorts, Orlando International Airport (MCO) is your gateway to thrills, chills and excitement or quiet days by the pool. Grab your hired car and head to central Orlando in as little as 20 minutes, depending on the traffic. If you want to travel to Cape Canaveral for a day of rocket-viewing, you're only an hour away.

Getting Around Orlando International Airport

Orlando International Airport (MCO) has one of the biggest car hire markets in the world. Most of the major hire companies are located on Level 1 on the A-Side and B-Side of the terminal, making it easy to pick up your car. You may not even need a shuttle! Stop for a bite to eat in the food court or visit one of the 150 shops and restaurants, where you'll find everything from Harley Davidson and shoulder massages to Asian food and cinnamon buns.

Getting Around Orlando

MCO is conveniently located less than 25 minutes from Disney World and Universal Studios in the usual traffic. For a bit of quiet, it's about half an hour from the airport to Winter Park, a cozy area with shady sidewalks, upscale stores and cafes. There's even an Ikea 25 minutes away from the airport. To get around town in less time, look for toll roads.

Whether you go to Orlando for a conference or a family vacation, you'll want to hire a car to make your trip hassle-free. Book your car now, and it will be waiting for you when you get there.
Nearby places
Car
Hire Requirements
Minimum Age

In most countries, the minimum age required to hire a vehicle is 25.

Driving Licence

Each driver must present a full, valid and original national driving licence, held for a minimum of 2 years. If your licence is not in a language used in your destination country, an International Driving Permit to accompany your national driving licence is highly recommended. Some rental companies and government agencies require that you present an IDP. It is the renter's responsibility to present both their IDP and Driver's License when picking up the vehicle. For more information, please reach out to the Rental Company.

ID and Passport

Each driver must present a valid and original photo ID and passport.

International Credit Card

The renter must present a valid and personal credit card with enough funds to be held as a security deposit. Third-party credit cards will not be accepted. The car hire company is solely responsible for approving the provided credit card. Online prepayment does not exempt the renter from providing a valid international credit card during vehicle pick-up. The hire company will place a hold in the amount of the required security deposit and, when applicable, any additional local fees not covered in the prepaid voucher will be charged to the card provided at the hire location.

Prepaid Booking Voucher

You must present a printout of the Booking Confirmation Voucher at the hire location. This document officially confirms all agreed upon services, payment conditions, rates, discounts, as well as the availability of a vehicle from the selected group.

Important Information

Car hire companies reserve the right to refuse service to underage or unlicensed drivers, those with poor credit history, or individuals otherwise considered liabilities by the hire company.
Hire Companies at Orlando International Airport (MCO), Florida, United States
The prices shown on this page correspond to real searches performed recently by our customers. Prices include daily rates and additional hire charges. Extras such as GPS, child seats, etc, will be added to the final price at the end of the booking process. Rates and vehicle availability may change without prior notice.