Vehicles groups at Foz do Iguaçu Airport, IGU, Brazil
Cars for rent at Foz do Iguaçu Airport, IGU, Brazil.
About

the Ecodrive Rent a Car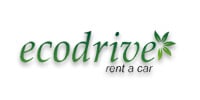 Ecodrive Rent a Car, está estrategicamente localizada no centro do corredor turístico de Foz do Iguaçu, Paraná. Suas instalações estão situadas na Avenida das Cataratas, n° 2420 nas dependências do Hotel Bristol Viale Cataratas e atua no mercado de locação para pessoas físicas e pessoas jurídicas, podendo ser na forma de contrato diário, semanal, mensal.

Mantemos nossa frota sempre renovada, segurada e com assistência 24 horas no território nacional. Atualmente contamos com uma frota na linha econômica, oferecendo tranqüilidade e comodidade aos nossos clientes. Todos os nossos veículos são do tipo flex (etanol e gasolina) e fortemente recomendamos o uso de álcool pois é um combustível que polui menos o meio ambiente e é de fonte renovável.

EA Ecodrive Rent a Car é uma locadora de veículos que inova com seu conceito de Sustentabilidade. Nossa frota de carros, todos novos, são modelos Flex, que permitem ao condutor escolher o uso de etanol, reduzindo a emissão de gás carbônico (CO2) na atmosfera. Neutralizamos a emissão do CO2 de cada locação através do plantio de 336 árvores nativas.

História
Acreditando no potencial do mercado de locação de veículos, surge através de irmãos empreendedores da família Assis, a Ecodrive Rent a Car. Fundada em outubro de 2010 com intuito de inovar o mercado dessa categoria, através de uma política de locações que reconhece a importância de ter negócios mais sustentáveis e com respeito ao meio ambiente.

Missão
Prover mobilidade para pessoas através de soluções inovadoras e sustentáveis.

Visão
Ser a opção preferencial de serviços prestados no ramo de locação de veículos e administração de frotas no Brasil.

Valores e Princípios
Integridade, satisfação do cliente, valorização dos colaboradores, respeito ao meio ambiente e busca constante da excelência operacional.

Objetivos
Trabalhar com uma mentalidade aberta e renovada para ouvir, entender e corresponder às necessidades dos clientes com qualidade e responsabilidade.

Metas
Ser competitivo para consolidação da marca, buscando a expansão através de franquias em outras cidades, estados e países, levantando sempre a bandeira da consciência ambiental.

Maximizar lucros de forma a ser uma empresa com resultados sustentável ao longos dos anos.
About the Foz do Iguaçu Airport, IGU, Brazil
Car
Rental Requirements
Minimum Age

In Brazil, the minimum age required to rent a vehicle is 21.

Driver's License

Each driver must present a full, valid and original national driver's license held for minimum of 2 years. If your license is not in a language used in your destination country, an International Driver's Permit to accompany your national driver's license is highly recommended.

Photo ID or Passport

Each driver must present a valid and original photo ID or passport.

Credit Card

You must present a personal credit card, valid in the country of pick-up, issued by a banking institution and with enough funds to put a hold for a security deposit. Third-party credit cards or cards not associated to banking institutions will not be accepted. The car rental company is solely responsible for approving the provided credit card. Online prepayment does not exempt the renter from providing a valid international credit card during vehicle pick-up. The rental company will place a hold in the amount of the security deposit and, when applicable, any additional local fees not covered in the prepaid voucher on the card provided at the rental location.

Booking Voucher

The renter must present a printout of the Booking Confirmation Voucher at the rental location. This document officially confirms all agreed upon services, payment conditions, rates, discounts, as well as vehicle availability within the group selected.

Important Information

Car rental companies reserve the right to refuse service to underage or unlicensed drivers, those with poor credit history or individuals otherwise considered liabilities by the rental company.
Rental Companies at Foz do Iguaçu Airport, IGU, Brazil
The prices shown in this page correspond to real searches recently performed by our customers. Prices include daily rates and additional rental charges. Extras such as GPS, child seats, etc., will be added to the final price at the end of the booking process. Rates and vehicle availability may change without prior notice.