About the Chicago Midway Airport (MDW), Illinois, United States
Midway Gets You to The Heart of Chicago

Chicago features world-class dining, museums and architecture for its visitors to explore. Once you have visited the Windy City, you will want to come back. Chicago's Midway International Airport (MDW) is located on the city's southwest side. You can travel to the heart of Chicago in under 15 minutes depending on the traffic in the area. Your car rental will give you the freedom to explore the city without relying on public transportation schedules.

Find Your Way Around Midway

Midway International Airport (MDW) has all its car rentals in one convenient spot. Car rental shuttles are located by the lower level #3 near the baggage claim. The shuttles are available for passenger pickups approximately every 15 minutes. If you are looking to explore the airport, there are options available for you too. As Chicago is known for its fine restaurants, you can get a little sample of the city's cuisine at Midway. A range of cuisine from deep-dish pizzas to the famous Chicago-style hot dogs are available to satisfy a hungry appetite. There are also many local shops in the main terminal for you to browse and pick up a souvenir.

Getting Around Chicago

Midway is a convenient drive to many of the museums located on the city's lakefront. The Field Museum, Adler Planetarium and Museum of Science and Industry are all nearby. Navy Pier and Millennium Park are also located close to the lakefront. If you want to shop, Chicago's Magnificent Mile is only 25 minutes from the airport. This area features some of the finest stores and restaurants in the city.

Whether you visit Chicago for business or pleasure, a rental car can get you around the city. Experience the freedom of the Windy City and book your car rental today.
Nearby places
Car Rental Requirements in the United States
Minimum Age

For most car rental companies around the world, the minimum age requirement is 25. Drivers aged between 21 and 24 might be subject to additional local fees and may not be allowed to book vehicles under the Premium, Specialty, SUV, Minivan, Van, Convertible, Utility and Luxury Vehicle categories. Additional drivers must be at least 25 years old.

Driver's License

Each driver must present a full, valid and original national driver's license held for minimum of 2 years. If your license is not in a language used in your destination country, an International Driver's Permit to accompany your national driver's license is highly recommended.

ID or Passport

Each driver must present a valid and original photo ID or passport.

International Credit Card

The renter must present a personal credit card, valid in the country of pick-up with enough funds to put a hold for a security deposit. Third-party credit cards will not be accepted. The car rental company is solely responsible for approving the provided credit card. Online prepayment does not exempt the renter from providing a valid international credit card during vehicle pick-up. The rental company will place a hold in the amount of the security deposit and, when applicable, any additional local fees not covered in the prepaid voucher on the card provided at the rental location.

Prepaid Booking Voucher

You must present a printout of the Booking Confirmation Voucher at the rental location. This document officially confirms all agreed upon services, payment conditions, rates, discounts, as well as vehicle availability within the group selected.

Important Information

Car rental companies reserve the right to refuse service to underage or unlicensed drivers, those with poor credit history or individuals otherwise considered liabilities by the rental company.
Rental Companies in Chicago Midway Airport (MDW), Illinois, United States
Car Categories
View all rental car categories available at Budget Rent a Car in Chicago Midway Airport (MDW), Illinois, United States.
Chevrolet Spark
Economy - Group A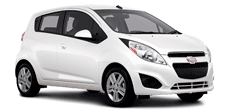 4

Passengers:

Yes

Air Conditioning:

Power

Steering:

2 or 4

Doors:

Yes

Power Windows:

Yes

Power Door Locks:

Yes

Airbags:

Yes

Anti-Lock Brakes:

Automatic Transmission

Transmission:

CD Player

Radio:

1

Luggage:
Ford Focus
Compact - Group B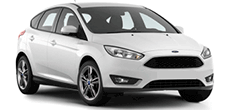 5

Passengers:

Yes

Air Conditioning:

Power

Steering:

2 or 4

Doors:

Yes

Power Windows:

Yes

Power Door Locks:

Yes

Airbags:

Yes

Anti-Lock Brakes:

Automatic Transmission

Transmission:

CD Player

Radio:

2 - 3

Luggage:
Hyundai Elantra
Midsize - Group C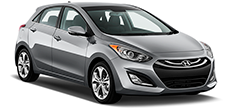 5

Passengers:

Yes

Air Conditioning:

Power

Steering:

2 or 4

Doors:

Yes

Power Windows:

Yes

Power Door Locks:

Yes

Airbags:

Yes

Anti-Lock Brakes:

Automatic Transmission

Transmission:

CD Player

Radio:

2 - 3

Luggage:
Buick Verano FWD
Standard - Group D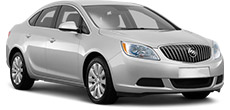 5

Passengers:

Yes

Air Conditioning:

Power

Steering:

2 or 4

Doors:

Yes

Power Windows:

Yes

Power Door Locks:

Yes

Airbags:

Yes

Anti-Lock Brakes:

Automatic Transmission

Transmission:

CD Player

Radio:

1 - 2

Luggage:
Ford Fusion
Full Size - Group E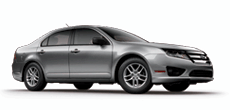 5

Passengers:

Yes

Air Conditioning:

Power

Steering:

4

Doors:

Yes

Power Windows:

Yes

Power Door Locks:

Yes

Airbags:

Yes

Anti-Lock Brakes:

Automatic Transmission

Transmission:

CD Player

Radio:

2

Luggage:
Ford Edge 2WD
SUV - Group W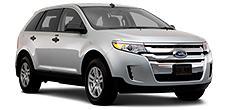 5

Passengers:

Yes

Air Conditioning:

Power

Steering:

4

Doors:

Yes

Power Windows:

Yes

Power Door Locks:

Yes

Airbags:

Yes

Anti-Lock Brakes:

Automatic Transmission

Transmission:

CD Player

Radio:

1 - 2

Luggage:
Dodge Grand Caravan
Minivan - Group V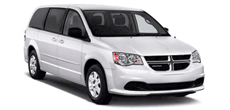 7

Passengers:

Yes

Air Conditioning:

Power

Steering:

4

Doors:

Yes

Power Windows:

Yes

Power Door Locks:

Yes

Airbags:

Yes

Anti-Lock Brakes:

Automatic Transmission

Transmission:

CD Player

Radio:

2 - 3

Luggage:
Ford Mustang , VW New Beetle
Convertible - Group K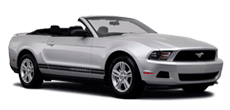 4

Passengers:

Yes

Air Conditioning:

Power

Steering:

2

Doors:

Yes

Power Windows:

Yes

Power Door Locks:

Yes

Airbags:

Yes

Anti-Lock Brakes:

Automatic Transmission

Transmission:

CD Player

Radio:

0 - 2

Luggage:
Ford Escape
SUV - Group F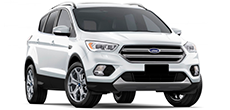 5

Passengers:

Yes

Air Conditioning:

Power

Steering:

4

Doors:

Yes

Power Windows:

Yes

Power Door Locks:

Yes

Airbags:

Yes

Anti-Lock Brakes:

Automatic Transmission

Transmission:

CD Player

Radio:

2 - 3

Luggage:
Ford Explorer
SUV - Group S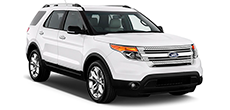 7

Passengers:

Yes

Air Conditioning:

Power

Steering:

4

Doors:

Yes

Power Windows:

Yes

Power Door Locks:

Yes

Airbags:

Yes

Anti-Lock Brakes:

Automatic Transmission

Transmission:

CD Player

Radio:

1 - 2

Luggage:
Ford Expedition EL
SUV - Group L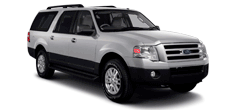 7

Passengers:

Yes

Air Conditioning:

Power

Steering:

4

Doors:

Yes

Power Windows:

Yes

Power Door Locks:

Yes

Airbags:

Yes

Anti-Lock Brakes:

Automatic Transmission

Transmission:

CD Player

Radio:

0 - 5

Luggage:
Ford Mustang
Standard - Group XB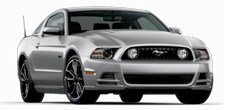 5

Passengers:

Yes

Air Conditioning:

Manual

Steering:

4

Doors:

Yes

Power Windows:

Yes

Power Door Locks:

No

Airbags:

No

Anti-Lock Brakes:

Automatic Transmission

Transmission:

No

Radio:

2 - 3

Luggage:
BMW 328I
Standard - Group XF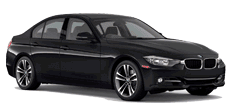 5

Passengers:

Yes

Air Conditioning:

Power

Steering:

4

Doors:

Yes

Power Windows:

Yes

Power Door Locks:

No

Airbags:

No

Anti-Lock Brakes:

Automatic Transmission

Transmission:

No

Radio:

2 - 3

Luggage:
Camaro SS
Standard - Group XS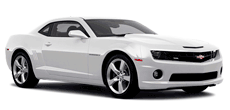 5

Passengers:

Yes

Air Conditioning:

Power

Steering:

4

Doors:

Yes

Power Windows:

Yes

Power Door Locks:

No

Airbags:

No

Anti-Lock Brakes:

Automatic Transmission

Transmission:

No

Radio:

2 - 3

Luggage:
BMW 528I
Midsize - Group XK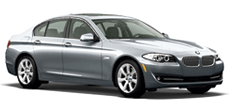 5

Passengers:

Yes

Air Conditioning:

Power

Steering:

2 or 4

Doors:

Yes

Power Windows:

Yes

Power Door Locks:

No

Airbags:

No

Anti-Lock Brakes:

Automatic Transmission

Transmission:

No

Radio:

2 - 3

Luggage:
Toyota Prius Hybrid
Full Size - Group XC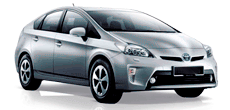 5

Passengers:

No

Air Conditioning:

Power

Steering:

4

Doors:

Yes

Power Windows:

Yes

Power Door Locks:

No

Airbags:

No

Anti-Lock Brakes:

Automatic Transmission

Transmission:

No

Radio:

2 - 3

Luggage:
Chevrolet Corvette Coupe
Premium - Group XA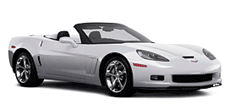 5

Passengers:

Yes

Air Conditioning:

Power

Steering:

4

Doors:

Yes

Power Windows:

Yes

Power Door Locks:

No

Airbags:

No

Anti-Lock Brakes:

Automatic Transmission

Transmission:

No

Radio:

2 - 3

Luggage:
Infiniti JX35 FWD
Premium - Group XE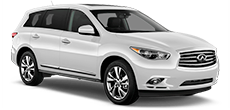 5

Passengers:

Yes

Air Conditioning:

Power

Steering:

4

Doors:

Yes

Power Windows:

Yes

Power Door Locks:

No

Airbags:

No

Anti-Lock Brakes:

Automatic Transmission

Transmission:

No

Radio:

2 - 3

Luggage:
BMW X3
Premium - Group XG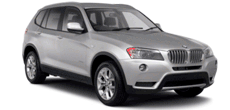 5

Passengers:

Yes

Air Conditioning:

Power

Steering:

4

Doors:

Yes

Power Windows:

Yes

Power Door Locks:

No

Airbags:

No

Anti-Lock Brakes:

Automatic Transmission

Transmission:

No

Radio:

2 - 3

Luggage:
Mercedes-Benz E350
Premium - Group XV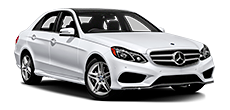 5

Passengers:

Yes

Air Conditioning:

Power

Steering:

2 or 4

Doors:

Yes

Power Windows:

Yes

Power Door Locks:

No

Airbags:

No

Anti-Lock Brakes:

Automatic Transmission

Transmission:

No

Radio:

2 - 3

Luggage:
Lincoln Navigator
SUV - Group XP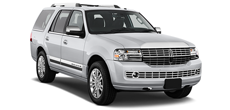 5

Passengers:

Yes

Air Conditioning:

Power

Steering:

4

Doors:

Yes

Power Windows:

Yes

Power Door Locks:

No

Airbags:

No

Anti-Lock Brakes:

Automatic Transmission

Transmission:

No

Radio:

2 - 3

Luggage:
Mercedes-Benz GL 450
SUV - Group XZ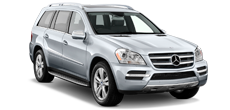 5

Passengers:

Yes

Air Conditioning:

Power

Steering:

4

Doors:

Yes

Power Windows:

Yes

Power Door Locks:

No

Airbags:

No

Anti-Lock Brakes:

Automatic Transmission

Transmission:

No

Radio:

2 - 3

Luggage:
Ford F150 2WD
Pickup - Group XW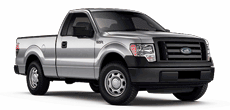 5

Passengers:

Yes

Air Conditioning:

Power

Steering:

4

Doors:

Yes

Power Windows:

Yes

Power Door Locks:

No

Airbags:

No

Anti-Lock Brakes:

Automatic Transmission

Transmission:

No

Radio:

2 - 3

Luggage:
BMW 740I
Luxury - Group XD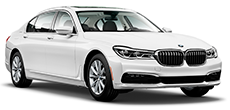 5

Passengers:

Yes

Air Conditioning:

Power

Steering:

2 or 4

Doors:

Yes

Power Windows:

Yes

Power Door Locks:

No

Airbags:

No

Anti-Lock Brakes:

Automatic Transmission

Transmission:

No

Radio:

2 - 3

Luggage:
Cadillac XTS
Luxury - Group XH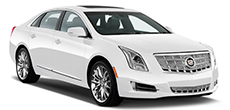 5

Passengers:

Yes

Air Conditioning:

Power

Steering:

4

Doors:

Yes

Power Windows:

Yes

Power Door Locks:

No

Airbags:

No

Anti-Lock Brakes:

Automatic Transmission

Transmission:

No

Radio:

2 - 3

Luggage:
Hyundai Elantra
Full Size - Group E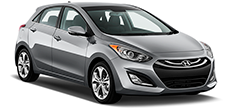 5

Passengers:

Yes

Air Conditioning:

Power

Steering:

2 or 4

Doors:

Yes

Power Windows:

Yes

Power Door Locks:

No

Airbags:

No

Anti-Lock Brakes:

Automatic Transmission

Transmission:

No

Radio:

2 - 3

Luggage:
Ford Ka+, Chevrolet Cobalt
Full Size - Group D+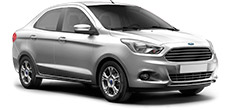 5

Passengers:

Yes

Air Conditioning:

Power

Steering:

4

Doors:

Yes

Power Windows:

Yes

Power Door Locks:

Yes

Airbags:

Yes

Anti-Lock Brakes:

Manual

Transmission:

Radio/USB

Radio:

2 - 3

Luggage:
Fiat Uno, Fiat Palio, VW Gol
Economy - Group A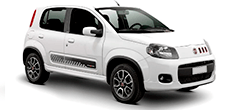 5

Passengers:

No

Air Conditioning:

Manual

Steering:

2

Doors:

No

Power Windows:

No

Power Door Locks:

No

Airbags:

No

Anti-Lock Brakes:

Manual

Transmission:

AM/FM

Radio:

1 - 2

Luggage:
Fiat Uno, Fiat Palio, VW Gol
Compact - Group B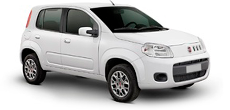 5

Passengers:

Yes

Air Conditioning:

Power

Steering:

4

Doors:

Yes

Power Windows:

Yes

Power Door Locks:

No

Airbags:

No

Anti-Lock Brakes:

Manual

Transmission:

AM/FM

Radio:

1 - 2

Luggage:
Fiat Grand Siena
Standard - Group D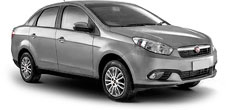 5

Passengers:

Yes

Air Conditioning:

Power

Steering:

4

Doors:

Yes

Power Windows:

Yes

Power Door Locks:

No

Airbags:

No

Anti-Lock Brakes:

Manual

Transmission:

USB CD Player

Radio:

2 - 3

Luggage:
Chevrolet Onix, Nissan March
Compact - Group B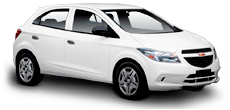 5

Passengers:

Yes

Air Conditioning:

Power

Steering:

4

Doors:

Yes

Power Windows:

Yes

Power Door Locks:

Yes

Airbags:

Yes

Anti-Lock Brakes:

Manual

Transmission:

AM/FM

Radio:

1 - 2

Luggage:
Fiat Doblò
Minivan - Group E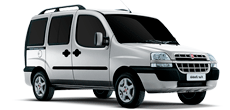 7

Passengers:

Yes

Air Conditioning:

Power

Steering:

4

Doors:

Yes

Power Windows:

Yes

Power Door Locks:

Yes

Airbags:

Yes

Anti-Lock Brakes:

Manual

Transmission:

AM/FM

Radio:

2 - 3

Luggage:
VW Gol, Fiat Palio
Compact - Group C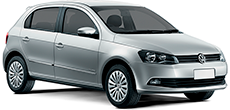 5

Passengers:

Yes

Air Conditioning:

Power

Steering:

4

Doors:

Yes

Power Windows:

Yes

Power Door Locks:

Yes

Airbags:

Yes

Anti-Lock Brakes:

Manual

Transmission:

CD Player

Radio:

1 - 3

Luggage:
Ford Fiesta, VW Voyage
Midsize - Group D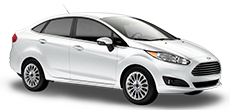 5

Passengers:

Yes

Air Conditioning:

Power

Steering:

4

Doors:

Yes

Power Windows:

Yes

Power Door Locks:

Yes

Airbags:

Yes

Anti-Lock Brakes:

Manual

Transmission:

CD Player

Radio:

2 - 3

Luggage:
Toyota Corolla, VW Jetta
Premium - Group L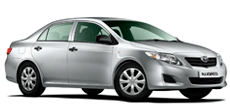 5

Passengers:

Yes

Air Conditioning:

Power

Steering:

4

Doors:

Yes

Power Windows:

Yes

Power Door Locks:

Yes

Airbags:

Yes

Anti-Lock Brakes:

Manual

Transmission:

CD Player

Radio:

1 - 3

Luggage:
Hyundai HB20
Economy - Group B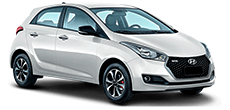 5

Passengers:

Yes

Air Conditioning:

Power

Steering:

4

Doors:

Yes

Power Windows:

Yes

Power Door Locks:

Yes

Airbags:

Yes

Anti-Lock Brakes:

Manual

Transmission:

Radio/USB

Radio:

1

Luggage:
Toyota Etios Hatch
Compact - Group C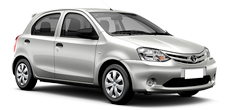 5

Passengers:

Yes

Air Conditioning:

Power

Steering:

4

Doors:

Yes

Power Windows:

Yes

Power Door Locks:

Yes

Airbags:

Yes

Anti-Lock Brakes:

Manual

Transmission:

CD Player

Radio:

1 - 2

Luggage:
Volksawgen Voyage
Standard - Group F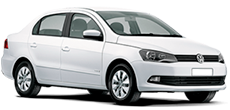 5

Passengers:

Yes

Air Conditioning:

Power

Steering:

4

Doors:

Yes

Power Windows:

Yes

Power Door Locks:

Yes

Airbags:

Yes

Anti-Lock Brakes:

Manual

Transmission:

Radio/USB

Radio:

1 - 2

Luggage:
Toyota Corolla, Volkswagen Jetta
Premium - Group K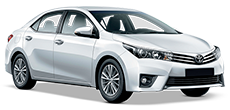 5

Passengers:

Yes

Air Conditioning:

Power

Steering:

4

Doors:

Yes

Power Windows:

Yes

Power Door Locks:

Yes

Airbags:

Yes

Anti-Lock Brakes:

Automatic Transmission

Transmission:

Radio/USB

Radio:

1 - 2

Luggage:
Fiat Fiorino
Pickup - Group M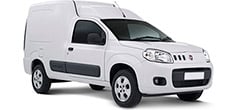 2

Passengers:

Yes

Air Conditioning:

Power

Steering:

2

Doors:

Yes

Power Windows:

Yes

Power Door Locks:

Yes

Airbags:

Yes

Anti-Lock Brakes:

Manual

Transmission:

Radio/USB

Radio:

0

Luggage:
Chevrolet Spin, Fiat Doblo
Minivan - Group P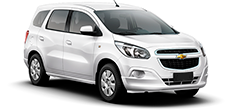 7

Passengers:

Yes

Air Conditioning:

Power

Steering:

4

Doors:

Yes

Power Windows:

Yes

Power Door Locks:

Yes

Airbags:

Yes

Anti-Lock Brakes:

Manual

Transmission:

Radio/USB

Radio:

2 - 3

Luggage:
Fiat Toro (4x4 Diesel), Toyota Hilux, Volkswagen Amarok
Special - Group Q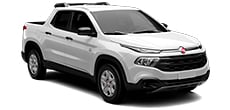 5

Passengers:

Yes

Air Conditioning:

Power

Steering:

4

Doors:

Yes

Power Windows:

Yes

Power Door Locks:

Yes

Airbags:

Yes

Anti-Lock Brakes:

Automatic Transmission

Transmission:

Radio/USB

Radio:

0

Luggage:
Chevrolet Celta
Economy - Group A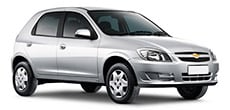 5

Passengers:

No

Air Conditioning:

Manual

Steering:

2 or 4

Doors:

No

Power Windows:

No

Power Door Locks:

Yes

Airbags:

Yes

Anti-Lock Brakes:

Manual

Transmission:

AM/FM

Radio:

1

Luggage:
Volkswagen Voyage
Midsize - Group C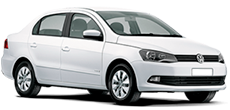 5

Passengers:

Yes

Air Conditioning:

Power

Steering:

4

Doors:

Yes

Power Windows:

Yes

Power Door Locks:

Yes

Airbags:

Yes

Anti-Lock Brakes:

Manual

Transmission:

Radio/USB

Radio:

1 - 2

Luggage:
Chevrolet Montana, Fiat Strada
Pickup - Group D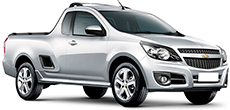 2

Passengers:

No

Air Conditioning:

Power

Steering:

2

Doors:

No

Power Windows:

No

Power Door Locks:

Yes

Airbags:

No

Anti-Lock Brakes:

Manual

Transmission:

AM/FM

Radio:

0

Luggage:
Volkswagen Kombi
Pickup - Group E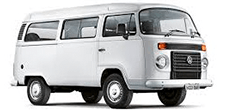 9

Passengers:

No

Air Conditioning:

Manual

Steering:

2 or 4

Doors:

No

Power Windows:

No

Power Door Locks:

No

Airbags:

No

Anti-Lock Brakes:

Manual

Transmission:

AM/FM

Radio:

0

Luggage:
Toyota Etios Sedan
Standard - Group F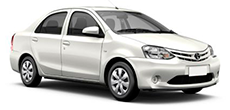 5

Passengers:

Yes

Air Conditioning:

Power

Steering:

4

Doors:

Yes

Power Windows:

Yes

Power Door Locks:

Yes

Airbags:

Yes

Anti-Lock Brakes:

Manual

Transmission:

Radio/USB

Radio:

1 - 2

Luggage:
Fiat Doblò
Minivan - Group G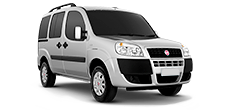 7

Passengers:

Yes

Air Conditioning:

Power

Steering:

4

Doors:

Yes

Power Windows:

Yes

Power Door Locks:

Yes

Airbags:

Yes

Anti-Lock Brakes:

Manual

Transmission:

Radio/USB

Radio:

2 - 3

Luggage:
Fiat Linea, Chevrolet Cobalt
Premium - Group H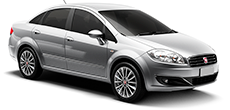 5

Passengers:

Yes

Air Conditioning:

Power

Steering:

4

Doors:

Yes

Power Windows:

Yes

Power Door Locks:

Yes

Airbags:

Yes

Anti-Lock Brakes:

Automatic Transmission

Transmission:

USB CD Player

Radio:

2

Luggage:
Ford Fusion
Luxury - Group I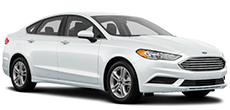 5

Passengers:

Yes

Air Conditioning:

Power

Steering:

4

Doors:

Yes

Power Windows:

Yes

Power Door Locks:

Yes

Airbags:

Yes

Anti-Lock Brakes:

Automatic Transmission

Transmission:

USB CD Player

Radio:

2

Luggage:
Kia Rio
Economy - Group ECAR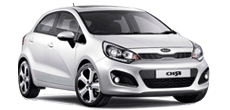 5

Passengers:

Yes

Air Conditioning:

Power

Steering:

4

Doors:

Yes

Power Windows:

Yes

Power Door Locks:

Yes

Airbags:

Yes

Anti-Lock Brakes:

Automatic Transmission

Transmission:

Radio/USB

Radio:

1

Luggage:
Nissan Versa
Compact - Group CCAR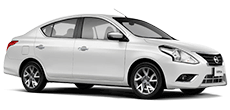 5

Passengers:

Yes

Air Conditioning:

Power

Steering:

4

Doors:

Yes

Power Windows:

Yes

Power Door Locks:

Yes

Airbags:

Yes

Anti-Lock Brakes:

Automatic Transmission

Transmission:

USB CD Player

Radio:

1 - 2

Luggage:
Toyota Corolla, Hyundai Elantra
Midsize - Group ICAR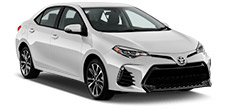 5

Passengers:

Yes

Air Conditioning:

Power

Steering:

4

Doors:

Yes

Power Windows:

Yes

Power Door Locks:

Yes

Airbags:

Yes

Anti-Lock Brakes:

Automatic Transmission

Transmission:

USB CD Player

Radio:

2

Luggage:
Kia Soul
Standard - Group SCAR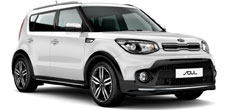 5

Passengers:

Yes

Air Conditioning:

Power

Steering:

4

Doors:

Yes

Power Windows:

Yes

Power Door Locks:

Yes

Airbags:

Yes

Anti-Lock Brakes:

Automatic Transmission

Transmission:

Radio/USB

Radio:

1 - 2

Luggage:
Toyota Kamry
Premium - Group FCAR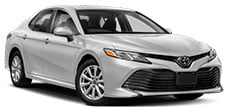 5

Passengers:

Yes

Air Conditioning:

Power

Steering:

4

Doors:

Yes

Power Windows:

Yes

Power Door Locks:

Yes

Airbags:

Yes

Anti-Lock Brakes:

Automatic Transmission

Transmission:

Radio/USB

Radio:

1 - 2

Luggage:
Nissam Maxima
Premium - Group PCAR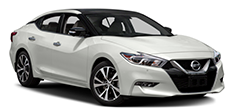 5

Passengers:

Yes

Air Conditioning:

Power

Steering:

4

Doors:

Yes

Power Windows:

Yes

Power Door Locks:

Yes

Airbags:

Yes

Anti-Lock Brakes:

Automatic Transmission

Transmission:

Radio/USB

Radio:

1 - 2

Luggage:
Cadillac XTS
Luxury - Group LCAR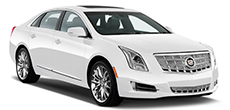 5

Passengers:

Yes

Air Conditioning:

Power

Steering:

4

Doors:

Yes

Power Windows:

Yes

Power Door Locks:

Yes

Airbags:

Yes

Anti-Lock Brakes:

Automatic Transmission

Transmission:

Radio/USB

Radio:

2

Luggage:
Dodge Grand Caravan
Minivan - Group MVAR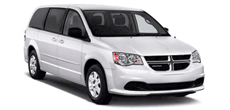 7

Passengers:

Yes

Air Conditioning:

Power

Steering:

4

Doors:

Yes

Power Windows:

Yes

Power Door Locks:

Yes

Airbags:

Yes

Anti-Lock Brakes:

Automatic Transmission

Transmission:

USB CD Player

Radio:

3

Luggage:
Toyota Sienna
Van - Group SVAR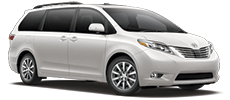 8

Passengers:

Yes

Air Conditioning:

Power

Steering:

4

Doors:

Yes

Power Windows:

Yes

Power Door Locks:

Yes

Airbags:

Yes

Anti-Lock Brakes:

Automatic Transmission

Transmission:

USB CD Player

Radio:

3

Luggage:
Ford Transit Wagon
Van - Group RVAR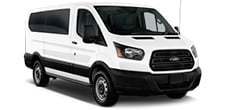 12

Passengers:

Yes

Air Conditioning:

Power

Steering:

2 or 4

Doors:

Yes

Power Windows:

Yes

Power Door Locks:

Yes

Airbags:

Yes

Anti-Lock Brakes:

Automatic Transmission

Transmission:

Radio/USB

Radio:

0

Luggage:
Ford Transit Wagon
Van - Group FVAR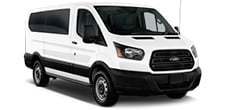 15

Passengers:

Yes

Air Conditioning:

Power

Steering:

2 or 4

Doors:

Yes

Power Windows:

Yes

Power Door Locks:

Yes

Airbags:

Yes

Anti-Lock Brakes:

Automatic Transmission

Transmission:

Radio/USB

Radio:

0

Luggage:
Toyota RAV4
SUV - Group IFAR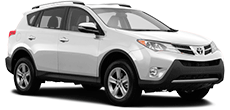 5

Passengers:

Yes

Air Conditioning:

Power

Steering:

4

Doors:

Yes

Power Windows:

Yes

Power Door Locks:

Yes

Airbags:

Yes

Anti-Lock Brakes:

Automatic Transmission

Transmission:

USB CD Player

Radio:

3

Luggage:
Hyundai Santa Fe
SUV - Group SFAR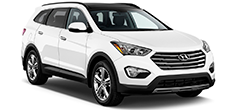 5

Passengers:

Yes

Air Conditioning:

Power

Steering:

4

Doors:

Yes

Power Windows:

Yes

Power Door Locks:

Yes

Airbags:

Yes

Anti-Lock Brakes:

Automatic Transmission

Transmission:

USB CD Player

Radio:

3

Luggage:
Audi Q3
SUV - Group RFAR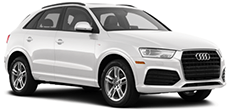 5

Passengers:

Yes

Air Conditioning:

Power

Steering:

4

Doors:

Yes

Power Windows:

Yes

Power Door Locks:

Yes

Airbags:

Yes

Anti-Lock Brakes:

Automatic Transmission

Transmission:

Radio/USB

Radio:

1 - 2

Luggage:
Ford Expedition
SUV - Group FFAR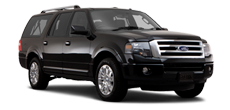 7

Passengers:

Yes

Air Conditioning:

Power

Steering:

4

Doors:

Yes

Power Windows:

Yes

Power Door Locks:

Yes

Airbags:

Yes

Anti-Lock Brakes:

Automatic Transmission

Transmission:

Radio/USB

Radio:

2

Luggage:
Lincoln MKX, BMW X3
SUV - Group UFAR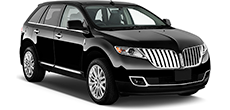 5

Passengers:

Yes

Air Conditioning:

Power

Steering:

4

Doors:

Yes

Power Windows:

Yes

Power Door Locks:

Yes

Airbags:

Yes

Anti-Lock Brakes:

Automatic Transmission

Transmission:

USB CD Player

Radio:

3

Luggage:
Audi Q7
SUV - Group WFAR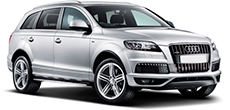 5

Passengers:

Yes

Air Conditioning:

Power

Steering:

4

Doors:

Yes

Power Windows:

Yes

Power Door Locks:

Yes

Airbags:

Yes

Anti-Lock Brakes:

Automatic Transmission

Transmission:

USB CD Player

Radio:

3

Luggage:
Dodge Durango
SUV - Group PGAR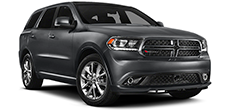 7

Passengers:

Yes

Air Conditioning:

Power

Steering:

4

Doors:

Yes

Power Windows:

Yes

Power Door Locks:

Yes

Airbags:

Yes

Anti-Lock Brakes:

Automatic Transmission

Transmission:

Radio/USB

Radio:

2

Luggage:
Ford Mustang
Convertible - Group STAR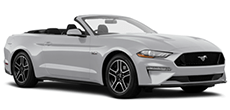 4

Passengers:

Yes

Air Conditioning:

Power

Steering:

2

Doors:

Yes

Power Windows:

Yes

Power Door Locks:

Yes

Airbags:

Yes

Anti-Lock Brakes:

Automatic Transmission

Transmission:

USB CD Player

Radio:

1

Luggage:
Mercedes-Benz CLA
Luxury - Group RXAR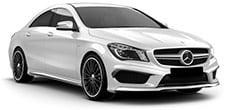 5

Passengers:

Yes

Air Conditioning:

Power

Steering:

4

Doors:

Yes

Power Windows:

Yes

Power Door Locks:

Yes

Airbags:

Yes

Anti-Lock Brakes:

Automatic Transmission

Transmission:

USB CD Player

Radio:

1 - 2

Luggage:
Infiniti Q50
Luxury - Group GXAR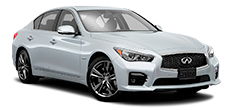 5

Passengers:

Yes

Air Conditioning:

Power

Steering:

4

Doors:

Yes

Power Windows:

Yes

Power Door Locks:

Yes

Airbags:

Yes

Anti-Lock Brakes:

Automatic Transmission

Transmission:

Radio/USB

Radio:

1 - 2

Luggage:
Chevrolet Impala
Premium - Group PXAR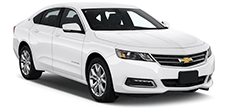 5

Passengers:

Yes

Air Conditioning:

Power

Steering:

4

Doors:

Yes

Power Windows:

Yes

Power Door Locks:

Yes

Airbags:

Yes

Anti-Lock Brakes:

Automatic Transmission

Transmission:

Radio/USB

Radio:

2

Luggage:
Audi A6
Luxury - Group UXAR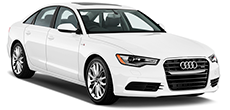 5

Passengers:

Yes

Air Conditioning:

Power

Steering:

4

Doors:

Yes

Power Windows:

Yes

Power Door Locks:

Yes

Airbags:

Yes

Anti-Lock Brakes:

Automatic Transmission

Transmission:

Radio/USB

Radio:

1 - 2

Luggage:
Nissan Frontier
Special - Group SPAR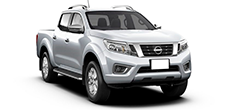 5

Passengers:

Yes

Air Conditioning:

Power

Steering:

4

Doors:

Yes

Power Windows:

Yes

Power Door Locks:

Yes

Airbags:

Yes

Anti-Lock Brakes:

Automatic Transmission

Transmission:

USB CD Player

Radio:

0

Luggage:
Ford F-150
Special - Group PPAR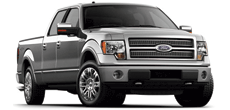 4

Passengers:

Yes

Air Conditioning:

Power

Steering:

4

Doors:

Yes

Power Windows:

Yes

Power Door Locks:

Yes

Airbags:

Yes

Anti-Lock Brakes:

Automatic Transmission

Transmission:

Radio/USB

Radio:

0

Luggage:
Dodge Challenger
Luxury - Group SSAR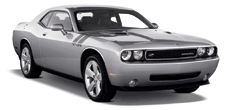 4

Passengers:

Yes

Air Conditioning:

Power

Steering:

2

Doors:

Yes

Power Windows:

Yes

Power Door Locks:

Yes

Airbags:

Yes

Anti-Lock Brakes:

Automatic Transmission

Transmission:

USB CD Player

Radio:

1

Luggage:
Audi A4
Premium - Group FDMR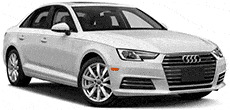 5

Passengers:

Yes

Air Conditioning:

Power

Steering:

2 or 4

Doors:

Yes

Power Windows:

Yes

Power Door Locks:

Yes

Airbags:

Yes

Anti-Lock Brakes:

Automatic Transmission

Transmission:

CD Player

Radio:

2 - 3

Luggage:
Spin
Premium - Group G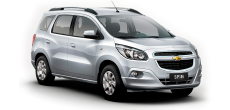 7

Passengers:

Yes

Air Conditioning:

Power

Steering:

4

Doors:

Yes

Power Windows:

Yes

Power Door Locks:

Yes

Airbags:

Yes

Anti-Lock Brakes:

Automatic Transmission

Transmission:

CD Player

Radio:

0

Luggage:
Chevrolet Spin
Minivan - Group G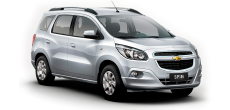 7

Passengers:

Yes

Air Conditioning:

Power

Steering:

4

Doors:

Yes

Power Windows:

Yes

Power Door Locks:

Yes

Airbags:

Yes

Anti-Lock Brakes:

Automatic Transmission

Transmission:

Radio/USB

Radio:

0

Luggage:
Voyage
Compact - Group B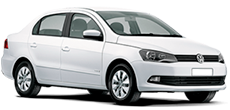 5

Passengers:

No

Air Conditioning:

Power

Steering:

4

Doors:

No

Power Windows:

No

Power Door Locks:

Yes

Airbags:

Yes

Anti-Lock Brakes:

Manual

Transmission:

USB CD Player

Radio:

2 - 3

Luggage:
Renault Logan, VW Voyage
Standard - Group C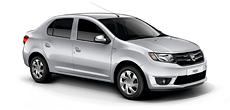 5

Passengers:

Yes

Air Conditioning:

Power

Steering:

4

Doors:

Yes

Power Windows:

Yes

Power Door Locks:

Yes

Airbags:

Yes

Anti-Lock Brakes:

Manual

Transmission:

USB CD Player

Radio:

2 - 3

Luggage:
Chevrolet Sail
Compact - Group ECMR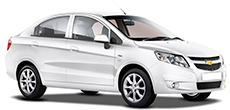 5

Passengers:

Yes

Air Conditioning:

Power

Steering:

4

Doors:

Yes

Power Windows:

Yes

Power Door Locks:

Yes

Airbags:

Yes

Anti-Lock Brakes:

Manual

Transmission:

USB CD Player

Radio:

1 - 2

Luggage:
Chevrolet Aveo
Midsize - Group CCMR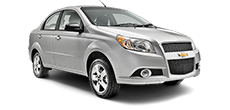 5

Passengers:

Yes

Air Conditioning:

Power

Steering:

4

Doors:

Yes

Power Windows:

Yes

Power Door Locks:

No

Airbags:

No

Anti-Lock Brakes:

Manual

Transmission:

USB CD Player

Radio:

1 - 2

Luggage:
Chevrolet Aveo
Midsize - Group CCAR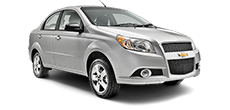 5

Passengers:

Yes

Air Conditioning:

Power

Steering:

4

Doors:

Yes

Power Windows:

Yes

Power Door Locks:

No

Airbags:

No

Anti-Lock Brakes:

Automatic Transmission

Transmission:

USB CD Player

Radio:

1 - 2

Luggage:
Nissan Versa
Standard - Group ICMR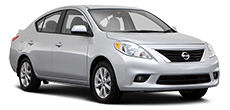 5

Passengers:

Yes

Air Conditioning:

Power

Steering:

4

Doors:

Yes

Power Windows:

Yes

Power Door Locks:

Yes

Airbags:

No

Anti-Lock Brakes:

Manual

Transmission:

USB CD Player

Radio:

1 - 2

Luggage:
Nissan Versa
Standard - Group ICAR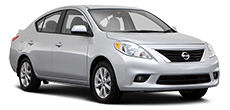 5

Passengers:

Yes

Air Conditioning:

Power

Steering:

4

Doors:

Yes

Power Windows:

Yes

Power Door Locks:

Yes

Airbags:

No

Anti-Lock Brakes:

Automatic Transmission

Transmission:

USB CD Player

Radio:

1 - 2

Luggage:
Nissan Altima
Premium - Group PCMR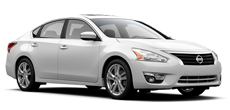 5

Passengers:

Yes

Air Conditioning:

Power

Steering:

4

Doors:

Yes

Power Windows:

Yes

Power Door Locks:

Yes

Airbags:

Yes

Anti-Lock Brakes:

Manual

Transmission:

USB CD Player

Radio:

1 - 2

Luggage:
Hyundai H-1
Van - Group FVMR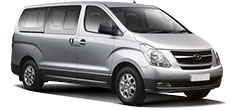 9

Passengers:

Yes

Air Conditioning:

Manual

Steering:

2 or 4

Doors:

Yes

Power Windows:

Yes

Power Door Locks:

Yes

Airbags:

No

Anti-Lock Brakes:

Manual

Transmission:

USB CD Player

Radio:

0

Luggage:
Chrysler Grand Caravan
Minivan - Group LVAR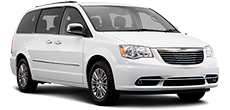 7

Passengers:

Yes

Air Conditioning:

Manual

Steering:

4

Doors:

Yes

Power Windows:

Yes

Power Door Locks:

Yes

Airbags:

Yes

Anti-Lock Brakes:

Automatic Transmission

Transmission:

USB CD Player

Radio:

2 - 3

Luggage:
Nissan X-Trail
SUV - Group IFMR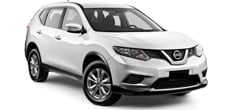 5

Passengers:

Yes

Air Conditioning:

Power

Steering:

4

Doors:

Yes

Power Windows:

Yes

Power Door Locks:

Yes

Airbags:

Yes

Anti-Lock Brakes:

Manual

Transmission:

USB CD Player

Radio:

3

Luggage:
Dodge Durango
SUV - Group FFMR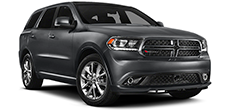 5

Passengers:

Yes

Air Conditioning:

Power

Steering:

4

Doors:

Yes

Power Windows:

Yes

Power Door Locks:

Yes

Airbags:

Yes

Anti-Lock Brakes:

Manual

Transmission:

USB CD Player

Radio:

2

Luggage:
Dodge Durango
SUV - Group FFAR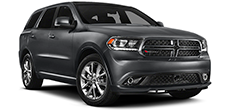 5

Passengers:

Yes

Air Conditioning:

Power

Steering:

4

Doors:

Yes

Power Windows:

Yes

Power Door Locks:

Yes

Airbags:

Yes

Anti-Lock Brakes:

Automatic Transmission

Transmission:

USB CD Player

Radio:

2

Luggage:
Nissan Terrano
Special - Group IPMR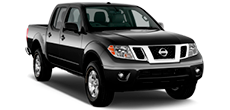 5

Passengers:

Yes

Air Conditioning:

Manual

Steering:

4

Doors:

Yes

Power Windows:

Yes

Power Door Locks:

Yes

Airbags:

No

Anti-Lock Brakes:

Manual

Transmission:

CD Player

Radio:

0

Luggage:
Voyage
Midsize - Group E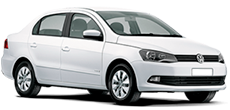 5

Passengers:

Yes

Air Conditioning:

Power

Steering:

4

Doors:

Yes

Power Windows:

Yes

Power Door Locks:

Yes

Airbags:

Yes

Anti-Lock Brakes:

Manual

Transmission:

AM/FM

Radio:

2 - 3

Luggage:
VW Amarok
Special - Group G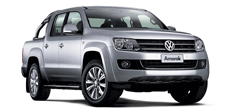 5

Passengers:

Yes

Air Conditioning:

Power

Steering:

4

Doors:

Yes

Power Windows:

Yes

Power Door Locks:

Yes

Airbags:

Yes

Anti-Lock Brakes:

Manual

Transmission:

CD Player

Radio:

2 - 3

Luggage:
Santa Fé
Luxury - Group H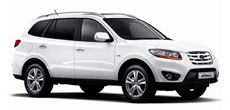 7

Passengers:

Yes

Air Conditioning:

Power

Steering:

4

Doors:

Yes

Power Windows:

Yes

Power Door Locks:

Yes

Airbags:

Yes

Anti-Lock Brakes:

Manual

Transmission:

CD Player

Radio:

2 - 3

Luggage:
Transit
Van - Group J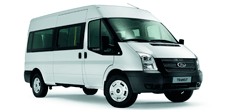 13

Passengers:

Yes

Air Conditioning:

Power

Steering:

2

Doors:

Yes

Power Windows:

Yes

Power Door Locks:

Yes

Airbags:

Yes

Anti-Lock Brakes:

Manual

Transmission:

CD Player

Radio:

0 - 5

Luggage:
Up
Compact - Group A1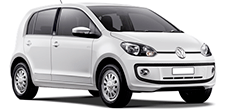 5

Passengers:

Yes

Air Conditioning:

Manual

Steering:

2

Doors:

No

Power Windows:

No

Power Door Locks:

Yes

Airbags:

Yes

Anti-Lock Brakes:

Manual

Transmission:

Radio/USB

Radio:

1 - 2

Luggage:
Fiat Uno
Economy - Group A1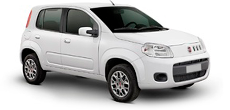 5

Passengers:

Yes

Air Conditioning:

Manual

Steering:

2 or 4

Doors:

No

Power Windows:

No

Power Door Locks:

Yes

Airbags:

Yes

Anti-Lock Brakes:

Manual

Transmission:

AM/FM

Radio:

1

Luggage:
VW Gol
Standard - Group D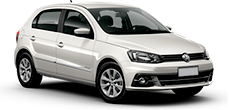 5

Passengers:

Yes

Air Conditioning:

Power

Steering:

4

Doors:

Yes

Power Windows:

Yes

Power Door Locks:

Yes

Airbags:

Yes

Anti-Lock Brakes:

Manual

Transmission:

AM/FM

Radio:

2 - 3

Luggage:
Renault Clio
Compact - Group C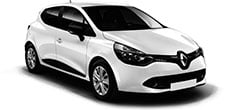 5

Passengers:

Yes

Air Conditioning:

Power

Steering:

4

Doors:

Yes

Power Windows:

Yes

Power Door Locks:

Yes

Airbags:

Yes

Anti-Lock Brakes:

Manual

Transmission:

USB CD Player

Radio:

1 - 2

Luggage:
Renault Duster
SUV - Group G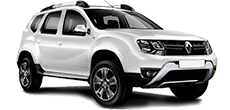 5

Passengers:

Yes

Air Conditioning:

Power

Steering:

4

Doors:

Yes

Power Windows:

Yes

Power Door Locks:

Yes

Airbags:

Yes

Anti-Lock Brakes:

Manual

Transmission:

Radio/USB

Radio:

2

Luggage:
Chevrolet Prisma
Midsize - Group F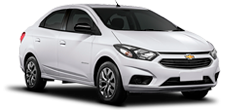 5

Passengers:

Yes

Air Conditioning:

Power

Steering:

4

Doors:

Yes

Power Windows:

Yes

Power Door Locks:

Yes

Airbags:

Yes

Anti-Lock Brakes:

Manual

Transmission:

Radio/USB

Radio:

1 - 2

Luggage:
Renault Kangoo
Pickup - Group U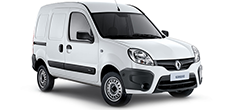 2

Passengers:

Yes

Air Conditioning:

Power

Steering:

2

Doors:

No

Power Windows:

No

Power Door Locks:

Yes

Airbags:

Yes

Anti-Lock Brakes:

Manual

Transmission:

AM/FM

Radio:

0

Luggage:
Chevrolet Spin
Minivan - Group I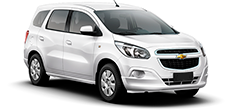 7

Passengers:

Yes

Air Conditioning:

Power

Steering:

4

Doors:

Yes

Power Windows:

Yes

Power Door Locks:

Yes

Airbags:

Yes

Anti-Lock Brakes:

Manual

Transmission:

Radio/USB

Radio:

2 - 3

Luggage:
Chevrolet Cruze
Standard - Group S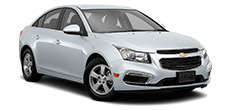 5

Passengers:

Yes

Air Conditioning:

Power

Steering:

4

Doors:

Yes

Power Windows:

Yes

Power Door Locks:

Yes

Airbags:

Yes

Anti-Lock Brakes:

Manual

Transmission:

USB CD Player

Radio:

1 - 2

Luggage:
Ford Ranger 4x4
Special - Group P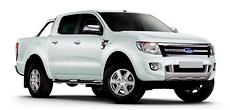 5

Passengers:

Yes

Air Conditioning:

Power

Steering:

4

Doors:

Yes

Power Windows:

Yes

Power Door Locks:

Yes

Airbags:

Yes

Anti-Lock Brakes:

Manual

Transmission:

Radio/USB

Radio:

0

Luggage:
Chevrolet Cobalt
Full Size - Group H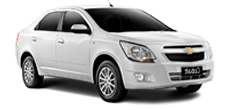 5

Passengers:

Yes

Air Conditioning:

Power

Steering:

4

Doors:

Yes

Power Windows:

Yes

Power Door Locks:

Yes

Airbags:

Yes

Anti-Lock Brakes:

Automatic Transmission

Transmission:

AM/FM

Radio:

2 - 3

Luggage:
Nissan D22
Special - Group SPMN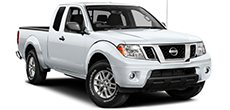 2

Passengers:

Yes

Air Conditioning:

Manual

Steering:

2

Doors:

Yes

Power Windows:

Yes

Power Door Locks:

Yes

Airbags:

Yes

Anti-Lock Brakes:

Manual

Transmission:

USB CD Player

Radio:

0

Luggage:
Uno
Compact - Group B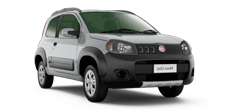 5

Passengers:

Yes

Air Conditioning:

Manual

Steering:

4

Doors:

No

Power Windows:

No

Power Door Locks:

No

Airbags:

No

Anti-Lock Brakes:

Manual

Transmission:

AM/FM

Radio:

1 - 2

Luggage:
Santa Fé
Special - Group I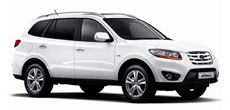 7

Passengers:

Yes

Air Conditioning:

Power

Steering:

4

Doors:

Yes

Power Windows:

Yes

Power Door Locks:

Yes

Airbags:

Yes

Anti-Lock Brakes:

Manual

Transmission:

CD Player

Radio:

2 - 3

Luggage:
Hyundai HB20S, Toyota Etios, Chevrolet Prisma
Standard - Group FX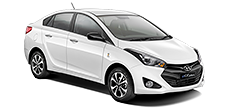 5

Passengers:

Yes

Air Conditioning:

Power

Steering:

4

Doors:

Yes

Power Windows:

Yes

Power Door Locks:

Yes

Airbags:

Yes

Anti-Lock Brakes:

Automatic Transmission

Transmission:

USB CD Player

Radio:

1 - 2

Luggage:
Chevrolet Cobalt
Standard - Group H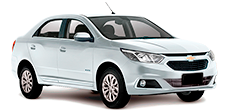 5

Passengers:

Yes

Air Conditioning:

Power

Steering:

4

Doors:

Yes

Power Windows:

Yes

Power Door Locks:

Yes

Airbags:

Yes

Anti-Lock Brakes:

Automatic Transmission

Transmission:

Radio/USB

Radio:

2

Luggage:
Renault Fluence
Premium - Group K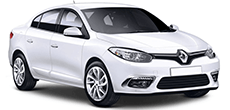 5

Passengers:

Yes

Air Conditioning:

Power

Steering:

4

Doors:

Yes

Power Windows:

Yes

Power Door Locks:

Yes

Airbags:

Yes

Anti-Lock Brakes:

Manual

Transmission:

Radio/USB

Radio:

2

Luggage:
Chevrolet Captiva
SUV - Group X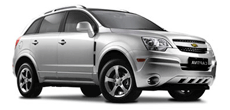 5

Passengers:

Yes

Air Conditioning:

Power

Steering:

4

Doors:

Yes

Power Windows:

Yes

Power Door Locks:

Yes

Airbags:

Yes

Anti-Lock Brakes:

Manual

Transmission:

Radio/USB

Radio:

2

Luggage:
VW Saveiro
Pickup - Group V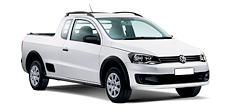 2

Passengers:

Yes

Air Conditioning:

Power

Steering:

2

Doors:

No

Power Windows:

No

Power Door Locks:

Yes

Airbags:

Yes

Anti-Lock Brakes:

Manual

Transmission:

AM/FM

Radio:

0

Luggage:
Ford Ecosport, Renault Duster
SUV - Group J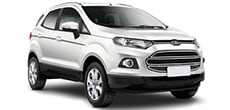 5

Passengers:

Yes

Air Conditioning:

Power

Steering:

4

Doors:

Yes

Power Windows:

Yes

Power Door Locks:

Yes

Airbags:

Yes

Anti-Lock Brakes:

Manual

Transmission:

Radio/USB

Radio:

2

Luggage:
Renault Duster (4x4), Ford Ecosport
SUV - Group W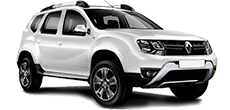 5

Passengers:

Yes

Air Conditioning:

Power

Steering:

4

Doors:

Yes

Power Windows:

Yes

Power Door Locks:

Yes

Airbags:

Yes

Anti-Lock Brakes:

Manual

Transmission:

Radio/USB

Radio:

2

Luggage:
Toyota Hilux (4x4), Volkswagen Amarok, Chevrolet S10
Special - Group Y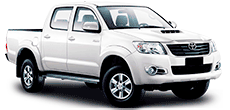 5

Passengers:

Yes

Air Conditioning:

Power

Steering:

4

Doors:

Yes

Power Windows:

Yes

Power Door Locks:

Yes

Airbags:

Yes

Anti-Lock Brakes:

Manual

Transmission:

Radio/USB

Radio:

0

Luggage:
VW Gol, Chevrolet Onix
Economy - Group C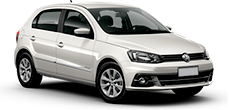 5

Passengers:

Yes

Air Conditioning:

Power

Steering:

4

Doors:

Yes

Power Windows:

Yes

Power Door Locks:

Yes

Airbags:

Yes

Anti-Lock Brakes:

Manual

Transmission:

AM/FM

Radio:

2 - 3

Luggage:
Chevrolet Cobalt Auto
Standard - Group M3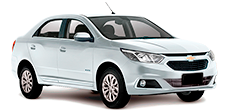 5

Passengers:

Yes

Air Conditioning:

Power

Steering:

4

Doors:

Yes

Power Windows:

Yes

Power Door Locks:

Yes

Airbags:

Yes

Anti-Lock Brakes:

Automatic Transmission

Transmission:

CD Player

Radio:

1 - 2

Luggage:
VW Gol, Chevrolet Celta
Compact - Group B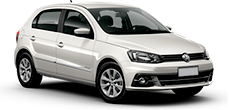 5

Passengers:

Yes

Air Conditioning:

Power

Steering:

4

Doors:

Yes

Power Windows:

Yes

Power Door Locks:

Yes

Airbags:

Yes

Anti-Lock Brakes:

Manual

Transmission:

No

Radio:

2 - 3

Luggage:
VW Gol, Renault Clio
Compact - Group B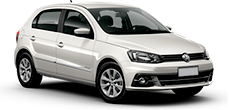 5

Passengers:

Yes

Air Conditioning:

Power

Steering:

4

Doors:

No

Power Windows:

No

Power Door Locks:

Yes

Airbags:

Yes

Anti-Lock Brakes:

Manual

Transmission:

AM/FM

Radio:

2 - 3

Luggage:
Toyota Etios
Compact - Group B+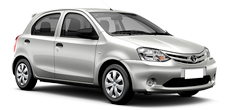 5

Passengers:

Yes

Air Conditioning:

Power

Steering:

4

Doors:

Yes

Power Windows:

Yes

Power Door Locks:

Yes

Airbags:

Yes

Anti-Lock Brakes:

Manual

Transmission:

AM/FM

Radio:

2 - 3

Luggage:
Toyota Etios, Chevrolet Cobalt
Standard - Group C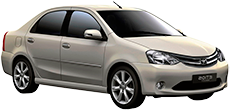 5

Passengers:

Yes

Air Conditioning:

Power

Steering:

4

Doors:

Yes

Power Windows:

Yes

Power Door Locks:

Yes

Airbags:

Yes

Anti-Lock Brakes:

Manual

Transmission:

AM/FM

Radio:

2 - 3

Luggage:
Chevrolet Cobalt
Full Size - Group D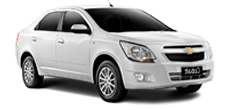 5

Passengers:

Yes

Air Conditioning:

Power

Steering:

4

Doors:

Yes

Power Windows:

Yes

Power Door Locks:

Yes

Airbags:

Yes

Anti-Lock Brakes:

Manual

Transmission:

AM/FM

Radio:

1 - 2

Luggage:
Saveiro
Pickup - Group E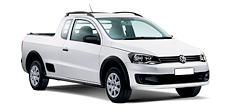 2

Passengers:

Yes

Air Conditioning:

Power

Steering:

4

Doors:

Yes

Power Windows:

Yes

Power Door Locks:

Yes

Airbags:

Yes

Anti-Lock Brakes:

Manual

Transmission:

AM/FM

Radio:

2 - 3

Luggage:
Fiat Doblò
Minivan - Group F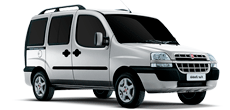 5

Passengers:

Yes

Air Conditioning:

Power

Steering:

4

Doors:

Yes

Power Windows:

Yes

Power Door Locks:

Yes

Airbags:

Yes

Anti-Lock Brakes:

Manual

Transmission:

CD Player

Radio:

2 - 3

Luggage:
Toyota Hilux
Special - Group G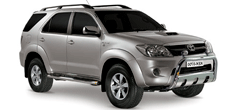 5

Passengers:

Yes

Air Conditioning:

Power

Steering:

4

Doors:

Yes

Power Windows:

Yes

Power Door Locks:

Yes

Airbags:

Yes

Anti-Lock Brakes:

Manual

Transmission:

AM/FM

Radio:

0

Luggage:
Ford Ecosport
SUV - Group I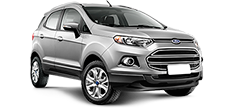 5

Passengers:

Yes

Air Conditioning:

Power

Steering:

4

Doors:

Yes

Power Windows:

Yes

Power Door Locks:

Yes

Airbags:

Yes

Anti-Lock Brakes:

Automatic Transmission

Transmission:

CD Player

Radio:

2 - 3

Luggage:
Saveiro, Montana, Strada
Pickup - Group J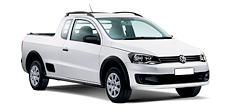 2

Passengers:

Yes

Air Conditioning:

Power

Steering:

2

Doors:

Yes

Power Windows:

Yes

Power Door Locks:

Yes

Airbags:

Yes

Anti-Lock Brakes:

Automatic Transmission

Transmission:

CD Player

Radio:

0 - 5

Luggage:
Fiat Uno
Economy - Group A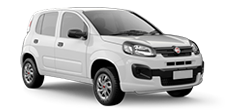 5

Passengers:

No

Air Conditioning:

Manual

Steering:

2

Doors:

No

Power Windows:

No

Power Door Locks:

Yes

Airbags:

Yes

Anti-Lock Brakes:

Manual

Transmission:

No

Radio:

1

Luggage:
VW Gol, Chevrolet Celta
Compact - Group A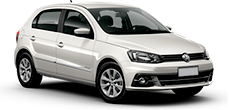 5

Passengers:

Yes

Air Conditioning:

Power

Steering:

4

Doors:

Yes

Power Windows:

Yes

Power Door Locks:

Yes

Airbags:

Yes

Anti-Lock Brakes:

Manual

Transmission:

CD Player

Radio:

2 - 3

Luggage:
Chevrolet Classic
Standard - Group B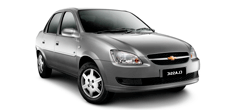 5

Passengers:

Yes

Air Conditioning:

Power

Steering:

4

Doors:

Yes

Power Windows:

Yes

Power Door Locks:

Yes

Airbags:

Yes

Anti-Lock Brakes:

Manual

Transmission:

CD Player

Radio:

2 - 3

Luggage:
Spin
Minivan - Group I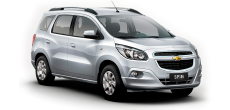 7

Passengers:

Yes

Air Conditioning:

Power

Steering:

4

Doors:

Yes

Power Windows:

Yes

Power Door Locks:

Yes

Airbags:

Yes

Anti-Lock Brakes:

Manual

Transmission:

CD Player

Radio:

0

Luggage:
Ford Fiesta, Volkswagen Gol
Economy - Group A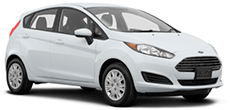 5

Passengers:

Yes

Air Conditioning:

Power

Steering:

4

Doors:

Yes

Power Windows:

Yes

Power Door Locks:

No

Airbags:

No

Anti-Lock Brakes:

Manual

Transmission:

AM/FM

Radio:

1

Luggage:
Renault Sandero
Economy - Group B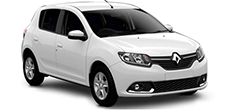 5

Passengers:

Yes

Air Conditioning:

Power

Steering:

4

Doors:

Yes

Power Windows:

Yes

Power Door Locks:

Yes

Airbags:

Yes

Anti-Lock Brakes:

Manual

Transmission:

AM/FM

Radio:

1

Luggage:
Renault Logan, Nissan Versa, Volkswagen Voyage
Midsize - Group C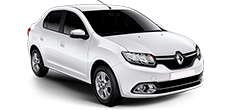 5

Passengers:

Yes

Air Conditioning:

Power

Steering:

4

Doors:

Yes

Power Windows:

Yes

Power Door Locks:

Yes

Airbags:

Yes

Anti-Lock Brakes:

Manual

Transmission:

AM/FM

Radio:

1 - 2

Luggage:
Chevrolet Spin
Minivan - Group I1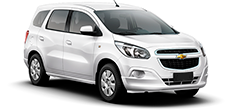 7

Passengers:

Yes

Air Conditioning:

Power

Steering:

4

Doors:

Yes

Power Windows:

Yes

Power Door Locks:

Yes

Airbags:

Yes

Anti-Lock Brakes:

Automatic Transmission

Transmission:

Radio/USB

Radio:

2 - 3

Luggage:
Onix, Voyage
Midsize - Group F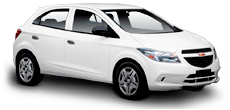 5

Passengers:

Yes

Air Conditioning:

Power

Steering:

4

Doors:

Yes

Power Windows:

Yes

Power Door Locks:

Yes

Airbags:

Yes

Anti-Lock Brakes:

Manual

Transmission:

AM/FM

Radio:

1 - 2

Luggage:
Onix, Prisma
Standard - Group H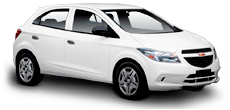 5

Passengers:

Yes

Air Conditioning:

Power

Steering:

4

Doors:

Yes

Power Windows:

Yes

Power Door Locks:

Yes

Airbags:

Yes

Anti-Lock Brakes:

Manual

Transmission:

AM/FM

Radio:

1 - 2

Luggage:
Renault Fluence
Standard - Group K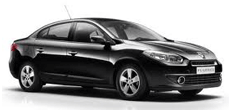 5

Passengers:

Yes

Air Conditioning:

Power

Steering:

4

Doors:

Yes

Power Windows:

Yes

Power Door Locks:

Yes

Airbags:

Yes

Anti-Lock Brakes:

Manual

Transmission:

AM/FM

Radio:

2 - 3

Luggage:
Saveiro, Montana
Pickup - Group V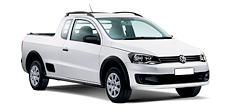 2

Passengers:

Yes

Air Conditioning:

Power

Steering:

2

Doors:

Yes

Power Windows:

Yes

Power Door Locks:

Yes

Airbags:

Yes

Anti-Lock Brakes:

Manual

Transmission:

AM/FM

Radio:

0 - 5

Luggage:
S10, Amarok
Pickup - Group P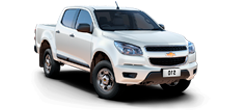 5

Passengers:

Yes

Air Conditioning:

Power

Steering:

4

Doors:

Yes

Power Windows:

Yes

Power Door Locks:

Yes

Airbags:

Yes

Anti-Lock Brakes:

Manual

Transmission:

AM/FM

Radio:

2 - 3

Luggage:
Fiat 500
Economy - Group EBAR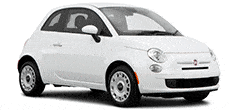 4

Passengers:

Yes

Air Conditioning:

Power

Steering:

2 or 4

Doors:

Yes

Power Windows:

Yes

Power Door Locks:

Yes

Airbags:

Yes

Anti-Lock Brakes:

Automatic Transmission

Transmission:

CD Player

Radio:

1 - 2

Luggage:
Toyota Yaris
Economy - Group ECAR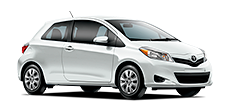 4

Passengers:

Yes

Air Conditioning:

Power

Steering:

2 or 4

Doors:

Yes

Power Windows:

Yes

Power Door Locks:

Yes

Airbags:

Yes

Anti-Lock Brakes:

Automatic Transmission

Transmission:

CD Player

Radio:

1

Luggage:
Nissan Versa
Compact - Group CCAR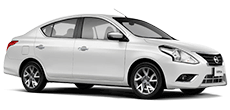 5

Passengers:

Yes

Air Conditioning:

Power

Steering:

2 or 4

Doors:

Yes

Power Windows:

Yes

Power Door Locks:

Yes

Airbags:

Yes

Anti-Lock Brakes:

Automatic Transmission

Transmission:

CD Player

Radio:

1 - 2

Luggage:
Chevy Equinox
SUV - Group CFAR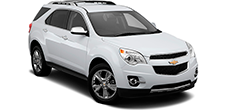 5

Passengers:

Yes

Air Conditioning:

Power

Steering:

2 or 4

Doors:

Yes

Power Windows:

Yes

Power Door Locks:

Yes

Airbags:

Yes

Anti-Lock Brakes:

Automatic Transmission

Transmission:

CD Player

Radio:

2 - 3

Luggage:
Ford Fusion
Standard - Group SCAR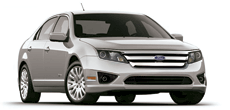 5

Passengers:

Yes

Air Conditioning:

Power

Steering:

2 or 4

Doors:

Yes

Power Windows:

Yes

Power Door Locks:

Yes

Airbags:

Yes

Anti-Lock Brakes:

Automatic Transmission

Transmission:

CD Player

Radio:

2 - 3

Luggage:
Toyota Corolla
Midsize - Group ICAR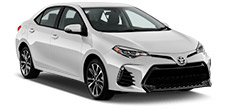 5

Passengers:

Yes

Air Conditioning:

Power

Steering:

2 or 4

Doors:

Yes

Power Windows:

Yes

Power Door Locks:

Yes

Airbags:

Yes

Anti-Lock Brakes:

Automatic Transmission

Transmission:

CD Player

Radio:

2 - 3

Luggage:
Toyota Camry
Full Size - Group FCAR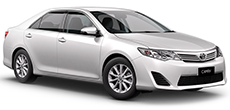 5

Passengers:

Yes

Air Conditioning:

Power

Steering:

2 or 4

Doors:

Yes

Power Windows:

Yes

Power Door Locks:

Yes

Airbags:

Yes

Anti-Lock Brakes:

Automatic Transmission

Transmission:

CD Player

Radio:

2 - 3

Luggage:
Dodge Charger
Premium - Group PCAR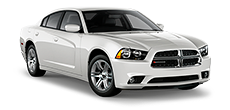 5

Passengers:

Yes

Air Conditioning:

Power

Steering:

2 or 4

Doors:

Yes

Power Windows:

Yes

Power Door Locks:

Yes

Airbags:

Yes

Anti-Lock Brakes:

Automatic Transmission

Transmission:

CD Player

Radio:

2 - 3

Luggage:
Mercedes Benz C300 or BMW 328i
Premium - Group UCAR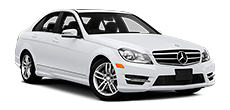 5

Passengers:

Yes

Air Conditioning:

Power

Steering:

2 or 4

Doors:

Yes

Power Windows:

Yes

Power Door Locks:

Yes

Airbags:

Yes

Anti-Lock Brakes:

Automatic Transmission

Transmission:

CD Player

Radio:

2 - 3

Luggage:
Chevy Camaro
Convertible - Group UTAR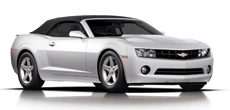 4

Passengers:

Yes

Air Conditioning:

Power

Steering:

2 or 4

Doors:

Yes

Power Windows:

Yes

Power Door Locks:

Yes

Airbags:

Yes

Anti-Lock Brakes:

Automatic Transmission

Transmission:

CD Player

Radio:

1 - 2

Luggage:
Jeep Wrangler 2 door
Special - Group IJAR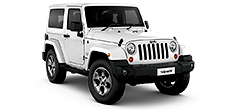 4

Passengers:

Yes

Air Conditioning:

Power

Steering:

2 or 4

Doors:

Yes

Power Windows:

Yes

Power Door Locks:

Yes

Airbags:

Yes

Anti-Lock Brakes:

Automatic Transmission

Transmission:

CD Player

Radio:

1 - 2

Luggage:
Ford Mustang
Convertible - Group STAR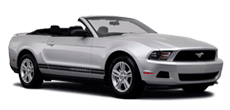 4

Passengers:

Yes

Air Conditioning:

Power

Steering:

2 or 4

Doors:

Yes

Power Windows:

Yes

Power Door Locks:

Yes

Airbags:

Yes

Anti-Lock Brakes:

Automatic Transmission

Transmission:

CD Player

Radio:

0 - 2

Luggage:
Dodge Challenger
Special - Group XSAR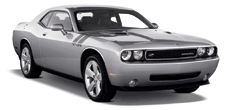 4

Passengers:

Yes

Air Conditioning:

Power

Steering:

2 or 4

Doors:

Yes

Power Windows:

Yes

Power Door Locks:

Yes

Airbags:

Yes

Anti-Lock Brakes:

Automatic Transmission

Transmission:

CD Player

Radio:

2 - 3

Luggage:
Ford Explorer
SUV - Group FFAR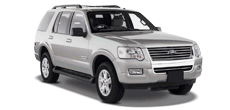 7

Passengers:

Yes

Air Conditioning:

Power

Steering:

2 or 4

Doors:

Yes

Power Windows:

Yes

Power Door Locks:

Yes

Airbags:

Yes

Anti-Lock Brakes:

Automatic Transmission

Transmission:

CD Player

Radio:

2 - 3

Luggage:
Jeep Cherokee Sport
SUV - Group IFAR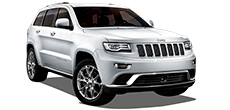 5

Passengers:

Yes

Air Conditioning:

Power

Steering:

2 or 4

Doors:

Yes

Power Windows:

Yes

Power Door Locks:

Yes

Airbags:

Yes

Anti-Lock Brakes:

Automatic Transmission

Transmission:

CD Player

Radio:

2 - 3

Luggage:
Hyundai Santa Fe
SUV - Group SFAR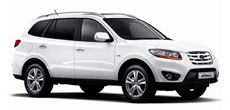 5

Passengers:

Yes

Air Conditioning:

Power

Steering:

2 or 4

Doors:

Yes

Power Windows:

Yes

Power Door Locks:

Yes

Airbags:

Yes

Anti-Lock Brakes:

Automatic Transmission

Transmission:

CD Player

Radio:

2 - 3

Luggage:
Chevy Suburban
SUV - Group PFAR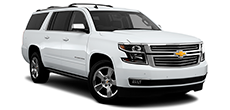 8

Passengers:

Yes

Air Conditioning:

Power

Steering:

2 or 4

Doors:

Yes

Power Windows:

Yes

Power Door Locks:

Yes

Airbags:

Yes

Anti-Lock Brakes:

Automatic Transmission

Transmission:

CD Player

Radio:

2 - 3

Luggage:
Dodge Grand Caravan
Minivan - Group MVAR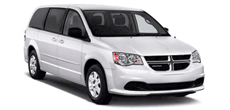 7

Passengers:

Yes

Air Conditioning:

Power

Steering:

4

Doors:

Yes

Power Windows:

Yes

Power Door Locks:

Yes

Airbags:

Yes

Anti-Lock Brakes:

Automatic Transmission

Transmission:

CD Player

Radio:

2 - 3

Luggage:
Chevy 12 Passenger
Van - Group FVAR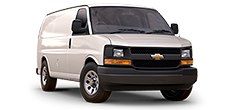 12

Passengers:

Yes

Air Conditioning:

Power

Steering:

2 or 4

Doors:

Yes

Power Windows:

Yes

Power Door Locks:

Yes

Airbags:

Yes

Anti-Lock Brakes:

Automatic Transmission

Transmission:

CD Player

Radio:

2 - 3

Luggage:
Jeep Wrangler 4 door
Convertible - Group XTAR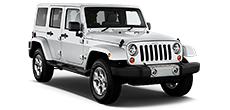 5

Passengers:

Yes

Air Conditioning:

Power

Steering:

2 or 4

Doors:

Yes

Power Windows:

Yes

Power Door Locks:

Yes

Airbags:

Yes

Anti-Lock Brakes:

Automatic Transmission

Transmission:

CD Player

Radio:

1 - 2

Luggage:
Chrysler 300
Luxury - Group LCAR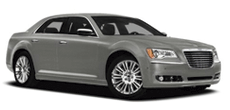 5

Passengers:

Yes

Air Conditioning:

Power

Steering:

2 or 4

Doors:

Yes

Power Windows:

Yes

Power Door Locks:

Yes

Airbags:

Yes

Anti-Lock Brakes:

Automatic Transmission

Transmission:

CD Player

Radio:

2 - 3

Luggage:
Hyundai Genesis or Simliar
Luxury - Group WCAR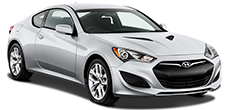 5

Passengers:

Yes

Air Conditioning:

Power

Steering:

2 or 4

Doors:

Yes

Power Windows:

Yes

Power Door Locks:

Yes

Airbags:

Yes

Anti-Lock Brakes:

Automatic Transmission

Transmission:

CD Player

Radio:

2 - 3

Luggage:
Fiat Uno
Economy - Group A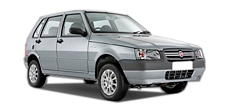 5

Passengers:

No

Air Conditioning:

Manual

Steering:

4

Doors:

No

Power Windows:

No

Power Door Locks:

Yes

Airbags:

No

Anti-Lock Brakes:

Manual

Transmission:

AM/FM

Radio:

1 - 2

Luggage:
Renault Logan
Midsize - Group C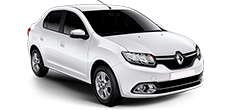 5

Passengers:

Yes

Air Conditioning:

Power

Steering:

4

Doors:

No

Power Windows:

No

Power Door Locks:

Yes

Airbags:

Yes

Anti-Lock Brakes:

Manual

Transmission:

AM/FM

Radio:

2 - 3

Luggage:
Renault Sandero
Compact - Group D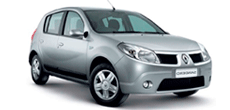 5

Passengers:

Yes

Air Conditioning:

Power

Steering:

4

Doors:

Yes

Power Windows:

Yes

Power Door Locks:

Yes

Airbags:

Yes

Anti-Lock Brakes:

Manual

Transmission:

AM/FM

Radio:

1 - 2

Luggage:
VW Saveiro
Pickup - Group F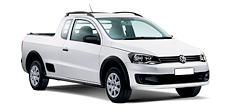 5

Passengers:

No

Air Conditioning:

Power

Steering:

2

Doors:

Yes

Power Windows:

Yes

Power Door Locks:

No

Airbags:

No

Anti-Lock Brakes:

Manual