Exclusive Advantages from
Hertz Rent a Car in Qatar

for you!
Check out the advantages for your car rental with Hertz Rent a Car in Qatar! Book the best cars now, for the lowest prices and with the greatest advantages.
Sem taxas no cartão de crédito
Melhor Preço Garantido
Parcele em até 12 vezes
Isento de IOF (-6,38%)
Pagamento seguro no Brasil
KM Livre (ilimitado)
Sem Taxa de Alteração
Proteção sempre inclusa
Descontos exclusivos
Car Categories
View all rental car categories available at Hertz Rent a Car in Qatar.
Kia Soul
Mediano - Group ICAR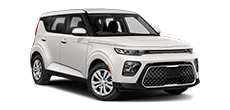 4

Pasajeros:

Sí

Aire Acondicionado:

Dirección Hidráulica

Dirección:

2 ou 4

Puertas:

Sí

Elevalunas Eléctricos:

Sí

Cierre Centralizado:

Sí

Airbag:

Sí

Frenos ABS:

Automático

Cambio de Marchas:

Radio/USB

Audio:

1 - 2

Maletas:
Kia Rio
Compacto - Group CDAR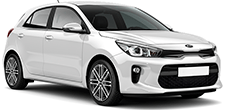 5

Pasajeros:

Sí

Aire Acondicionado:

Dirección Hidráulica

Dirección:

4

Puertas:

Sí

Elevalunas Eléctricos:

Sí

Cierre Centralizado:

Sí

Airbag:

Sí

Frenos ABS:

Automático

Cambio de Marchas:

Radio/USB

Audio:

1 - 2

Maletas:
Kia Sorento
SUV - Group SFAR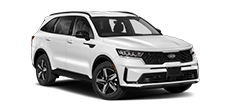 5

Pasajeros:

Sí

Aire Acondicionado:

Dirección Hidráulica

Dirección:

4

Puertas:

Sí

Elevalunas Eléctricos:

Sí

Cierre Centralizado:

Sí

Airbag:

Sí

Frenos ABS:

Automático

Cambio de Marchas:

Radio/USB

Audio:

2 - 3

Maletas:
Important information about the category
Car rental companies do not guarantee a specific vehicle brand, model, color or configuration. You must choose a car from those available at the time when you sign the rental agreement and pick up the vehicle. The aforementioned vehicle features may vary among cars of the same group and among different rental locations. Images for illustrative purposes only.
Vehicle's luggage capacity may be reduced depending on the number of passengers.
Hertz Rent a Car Locations in Qatar
Find the rental company closest to your destination.
Optional Equipment and Services
Booster Seat

Booster seats are meant to be mounted on the vehicle's back seat and they are recommended for children between the ages of 6 and 7 and weighing between 33 lbs to 79 lbs (15 kg to 36 kg). Subject to height/weight limitations.

Infant Car Seat

Seats recommended for infants under the age of one and weighing less than 20 lbs (9 kg). Infant car seats must be installed facing backwards. These seats were designed to ensure proper support to the child's neck, back and spine.

Child Car Seat

Reversible seat mounted on the car's back seat. Recommended for children between the ages of 1 and 5, up to 3 feet tall (1 meter) and weighing between 20 lbs to 42 lbs (9 kg to 19 kg). Larger children must use booster seats which place them at the correct height to ensure proper seat belt use. Subject to height/weight limitations.

Additional Driver

Additional drivers are subject to the same terms and conditions applicable to the renter and must be physically present at the time when the rental agreement is signed.

GPS

The GPS navigation takes you anywhere you want. If you have ever been lost or worried about not finding your way to a new destination, just lay back and let the GPS guide the way. The GPS knows your exact location at all times and shows you the best route from point A to point B.

XM Radio

Make sure your next trip has the perfect soundtrack with XM Radio. Over 130 commercial-free music, sports, interview and entertainment channels.
Car
Rental Requirements

in Qatar
Minimum Age

In Brazil, the minimum age required to rent a vehicle is 21.

Driver's License

Each driver must present a full, valid and original national driver's license held for minimum of 2 years. If your license is not in a language used in your destination country, an International Driver's Permit to accompany your national driver's license is highly recommended. Some rental companies and government agencies require that you present an IDP. It is the renter's responsibility to present both their IDP and Driver's License when picking up the vehicle. For more information, please reach out to the Rental Company.

ID or Passport

Each driver must present a valid and original photo ID or passport.

International Credit Card

The renter must present a personal credit card, valid in the country of pick-up with enough funds to put a hold for a security deposit. Third-party credit cards will not be accepted. The car rental company is solely responsible for approving the provided credit card. Online prepayment does not exempt the renter from providing a valid international credit card during vehicle pick-up. The rental company will place a hold in the amount of the security deposit and, when applicable, any additional local fees not covered in the prepaid voucher on the card provided at the rental location.

Prepaid Booking Voucher

You must present a printout of the Booking Confirmation Voucher at the rental location. This document officially confirms all agreed upon services, payment conditions, rates, discounts, as well as vehicle availability within the group selected.

Important Information

Car rental companies reserve the right to refuse service to underage or unlicensed drivers, those with poor credit history or individuals otherwise considered liabilities by the rental company.
Customer Reviews
Vehicle Group Rating

Conforto interno e acessórios:

Itens obrigatórios de segurança:

Higiene, limpeza e conservação:

Capacidade de bagagem/carga:

Relação custo versus benefícios:

Rental Location Rating

Localização das Lojas:

Atendimento dos funcionários:

Tempo de espera para atendimento:

Car Rental Company Rating

Approval Rate:
Important Information

Only Rentcars.com customers who used car rental services from Hertz Rent a Car are authorized to review this car rental company. Based on the criteria established by the Rentcars.com Review Index.

These reviews and ratings represent the subjective opinions of our customers and do not represent Rentcars.com's opinion. Rentcars.com and all parties involved in providing review contents may not be held liable for any damages arising from the use of such reviews.
About us Hertz Rent a Car
A Hertz é uma das maiores empresas de aluguel de veículos do mundo e foi fundada em 1918, nos Estados Unidos. Com uma frota superior a 170 mil veículos, está presente em mais de 160 países.
A locadora norte-americana é reconhecida pela qualidade nos serviços prestados e por seu atendimento excelente. Também fazem parte de sua história a inovação, já que ela foi a primeira a oferecer a locação de veículos a um público maior e a primeira a disponibilizar a opção de devolver o veículo em outra localidade. A Hertz possui, em alguns destinos, em sua frota carros diferenciados como o Jaguar, o híbrido Toyota Prius, o Corvette conversível e outros carros de luxo.
Além disso, você pode escolher qualquer veículo da Hertz através do nosso app ou do nosso site, Rentcars.com, e aproveitar todos os benefícios e o melhor preço. Em poucos minutos você escolhe seu carro e a melhor forma de pagamento, com rapidez e praticidade, contando com toda a experiência da Rentcars.com.