Vehicle groups in Ancona, Italy
Cars for hire in Ancona, Italy.
About

the Autovia Rent a Car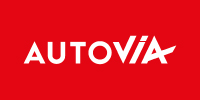 A Autovia é uma companhia especializada em locação de carros e vans, que está presente em toda a Itália e região. Criada em 2005, a Autovia Car Rental ao longo dos anos se tornou uma empresa sólida e confiável, referência no mercado de locação de carros da Itália e região.
A Autovia tem como foco a inovação na mobilidade urbana e preza pela qualidade no atendimento, para que você viaje sempre com conforto. É também uma locadora de veículos com responsabilidade ecológica, que se preocupa com a sustentabilidade nos meios de locomoção.
A Autovia Car Rental atualmente está presente em 4 países: Itália, Grécia, Marrocos, Albânia e Malta, com mais de 70 lojas, e continua crescendo anualmente. A frota da Autovia conta com mais de 8.000 carros, que inclui uma grande variedade com as melhores marcas de carros e vans, que passam por manutenções constantes, tudo para garantir uma viagem perfeita e segura.
Uma das grandes vantagens de alugar um carro com a Autovia, é a segurança e todo o suporte oferecido desde o momento da reserva, até a devolução do veículo, com uma equipe de comunicação e suporte online, disponível em diversas plataformas, 24 horas por dia, 7 dias por semana, para oferecer sempre a melhor experiência para os seus clientes.
A Autovia tem como objetivo disseminar a cultura da inovação na mobilidade, prestando serviços de locação de veículos com confiança, transparência e conforto para seus clientes. Reserve o seu carro na Rentcars com a Autovia e aproveite ao máximo a sua próxima viagem.
Car
Hire Requirements
Minimum Age

In most countries, the minimum age required to hire a vehicle is 25.

Driving Licence

Each driver must present a full, valid and original national driving licence, held for a minimum of 2 years. If your licence is not in a language used in your destination country, an International Driving Permit to accompany your national driving licence is highly recommended. Some rental companies and government agencies require that you present an IDP. It is the renter's responsibility to present both their IDP and Driver's License when picking up the vehicle. For more information, please reach out to the Rental Company.

ID and Passport

Each driver must present a valid and original photo ID and passport.

International Credit Card

The renter must present a valid and personal credit card with enough funds to be held as a security deposit. Third-party credit cards will not be accepted. The car hire company is solely responsible for approving the provided credit card. Online prepayment does not exempt the renter from providing a valid international credit card during vehicle pick-up. The hire company will place a hold in the amount of the required security deposit and, when applicable, any additional local fees not covered in the prepaid voucher will be charged to the card provided at the hire location.

Prepaid Booking Voucher

You must present a printout of the Booking Confirmation Voucher at the hire location. This document officially confirms all agreed upon services, payment conditions, rates, discounts, as well as the availability of a vehicle from the selected group.

Important Information

Car hire companies reserve the right to refuse service to underage or unlicensed drivers, those with poor credit history, or individuals otherwise considered liabilities by the hire company.
Hire Companies in Ancona, Italy
The prices shown on this page correspond to real searches performed recently by our customers. Prices include daily rates and additional hire charges. Extras such as GPS, child seats, etc, will be added to the final price at the end of the booking process. Rates and vehicle availability may change without prior notice.